Moving Beyond Sustainability Towards Thrivability
Our Mission
Transformation.
OUR COMMITMENT
We are committed to generational and systemic change.
This means that we are committed to thinking with our clients, what is necessary for sustained change. To move toward catalytic change, we have to imagine solutions from a generational framework, balancing the needs of the now with work projected 20 to 25 years from now.
We ask, "What can we do today to make generations from now experience a different way of life?" We are EXCLUSIVELY committed to working on specific projects or initiatives that could positively impact historically disinvested, un-invested, ineffectively served or otherwise marginalized communities in the near to long term. No exceptions.
Planning & Implementation—LOTS!!
Financial Analysis Modeling
Capitalization Strategies & Implementation
Assessments & Evaluations
Diversity, Equity, & Inclusion Focused Work
Leadership Coaching
Field Studies & Reports
Facilitation
Speaking Engagements
Writing & Publishing
Strategizing Always
SECTORS
Arts & Culture, Social Justice, Media Justice & Public Space
YEARS DOING THIS WORK
17 and counting. Launched in 2001.
Lisa Yancey is an entrepreneurial strategist who has built a practice solving problems for nonprofit organizations and is a co-founder of several growing enterprises. Through her company Yancey Consulting, she specializes in strategic organizational planning, business planning, program evaluation and assessments, executive project management, revenue modeling, leadership coaching, and organizational structure assessments for nonprofit institutions.
Jolita Crosland, Executive Project Manager
Jolita is a marketing maverick. She is a Fulbright Program alumnus and has a master's degree in media studies and marketing management and a bachelor of the arts degree in business administration. At Yancey Consulting, Jolita takes the lead in project management and supports the diversification of Yancey Consulting's storytelling and messaging mediums. She's adept at audience segmentation, messaging, and overall communications.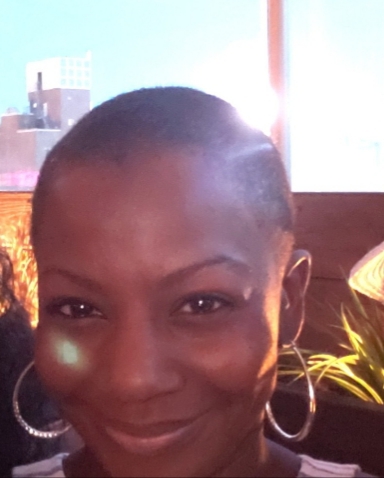 Customer and Products Development Manager
Tamara is a tenacious and solution-focused visionary with cross-sector experience and sensitivities. She has an extensive track record of supporting leadership, growth, and innovation in government and civic affairs, human and social services, community economic development, education, and business. Based on the east coast near Yancey Consulting's headquarters, Tamara's presence signals our expansion as a firm and the furthering of our mission to make generational impacts 20-25 years down the line by expanding access to Yancey Consulting thought-leadership and tools.
Tamara holds Master's degrees in Nonprofit Management and Business Administration, from Columbia University and Keller Graduate School of Management, respectively.
Let's Imagine Together
Let's unlock, provoke, facilitate, and collaboratively imagine equitable social impacts together.